Cascade Pools, Inc. and the Home Corp. of Central Florida are owned and operated since 1994 by Florida Contractor Dale Stephens. Every project is personally designed and the construction is personally supervised by Dale.
With a combined pool and home building experience of 27 years, Dale unites his expertise with a team of Florida licensed subcontractors averaging 30+ years in their fields. We have a strong team of professionals that specialize in the various stages of construction. Cascade Pools, Inc. is committed to building practical, High Quality swimming pools. We specialize in pools utilizing salt water sanitization technology.
You can rest assured that we have the interests of each customer in mind throughout the entire design and construction process. We go to great lengths to make sure we understand exactly what you want, and then we go to work making it a reality.
Our construction crews are highly trained and experienced with many types of pool equipment and construction techniques. Their commitment to quality is evident in the craftsmanship of their work. Let us build your backyard dreams. We want our customers to feel comfortable with the construction process, so we welcome any questions or concerns at all times.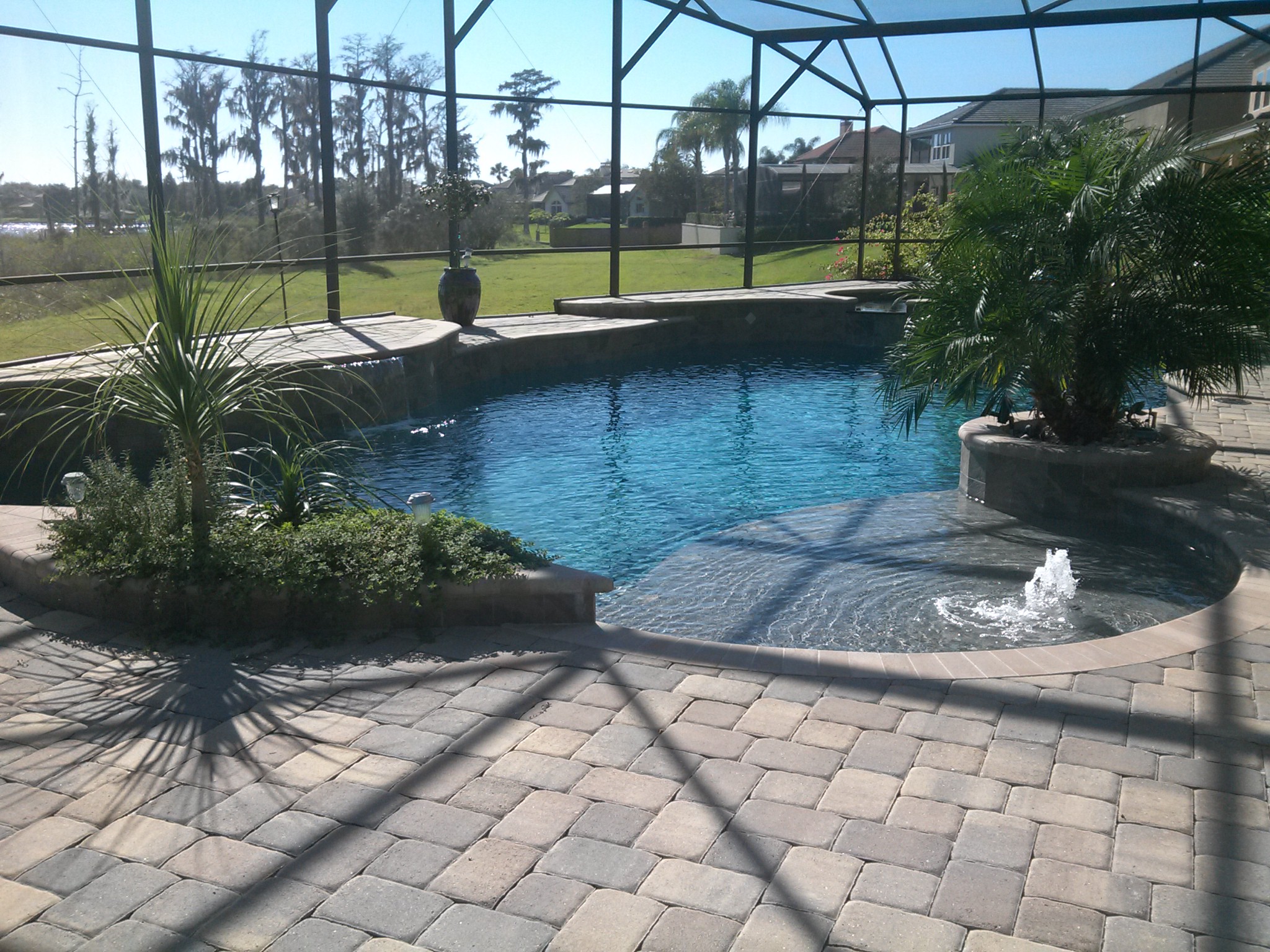 Family Time. Laughter. Memories. Let us create an attractive and functional pool that will turn your existing backyard lawn or patio into a delightful backyard escape.
Call Dale on his cell phone and make a confident friend connection. You deserve the Best.